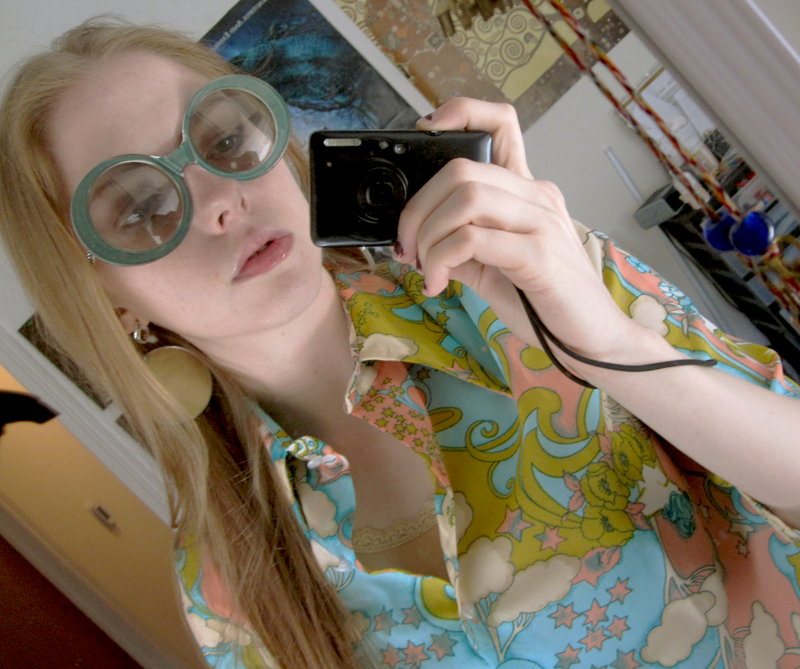 I have a nice long post for you today! I'm sharing today's outfit and talking about the vintage stores down wealthy street:
Phil's Stuff
& and
The Brass Owl
.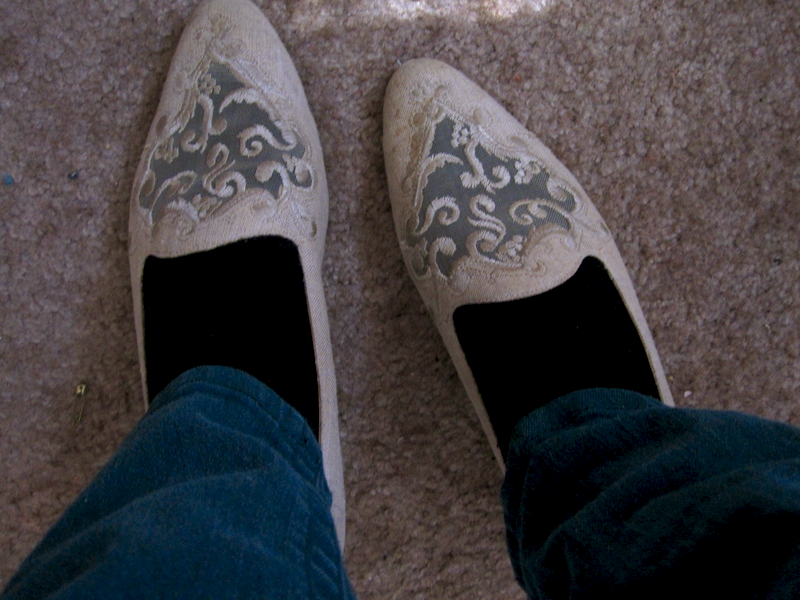 These sunglasses are so ridiculous, and I liked the colors so I couldn't pass such a strange find up! My roommates as bought a matching pair. Today I'm wearing them with my
70s psychedelic art nouveau print
shirt I picked up from
Vintage Heaven
, with green jeans, and beige lace loafers I found over the weekend. Just a casual outfit today for going to class and running to Alpine to pick up art supplies. I'm anxious for spring, especially with the tease of 70-80s weather we had over the weekend.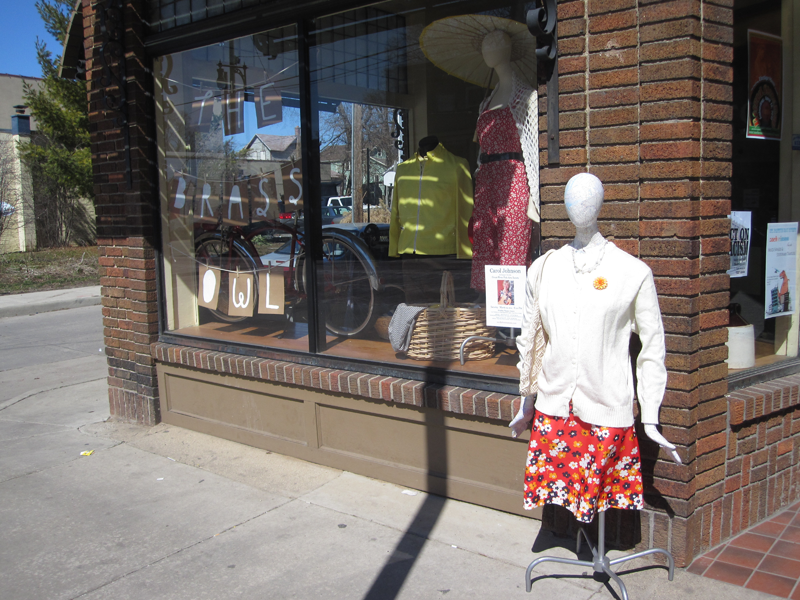 So, after chatting with the owner's of
Eastown Antiques
, I continued down wealthy street and found The Brass Owl.
This store is a brand spanking new vintage store that's taken the place of the store Coat of Many Colors. The owner is very nice and is enthusiastic about her new store. She has picked out many timeless pieces of fashion that fit a variety of wardrobes.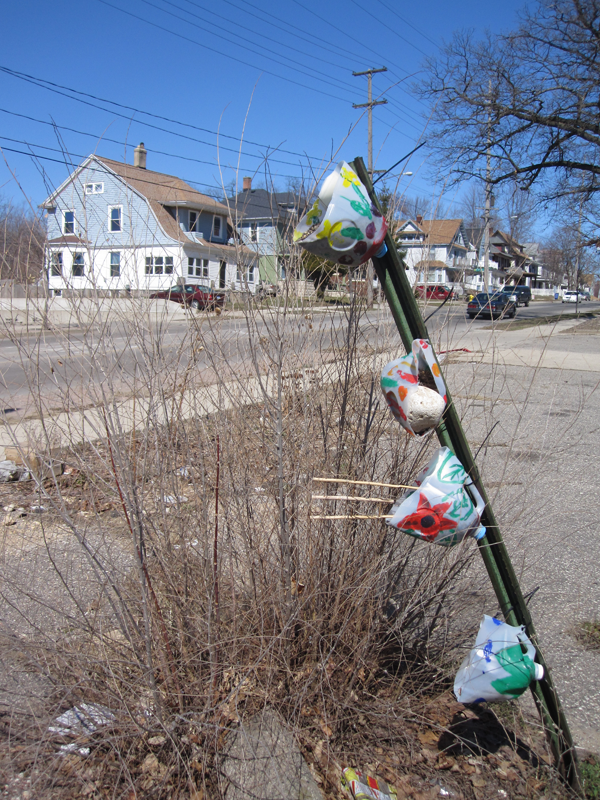 Continuing west down the street I cam across a milk cartoon tree with flowers growing out of them, and a fallout shelter!
Until I finally arrived at Phil's Stuff.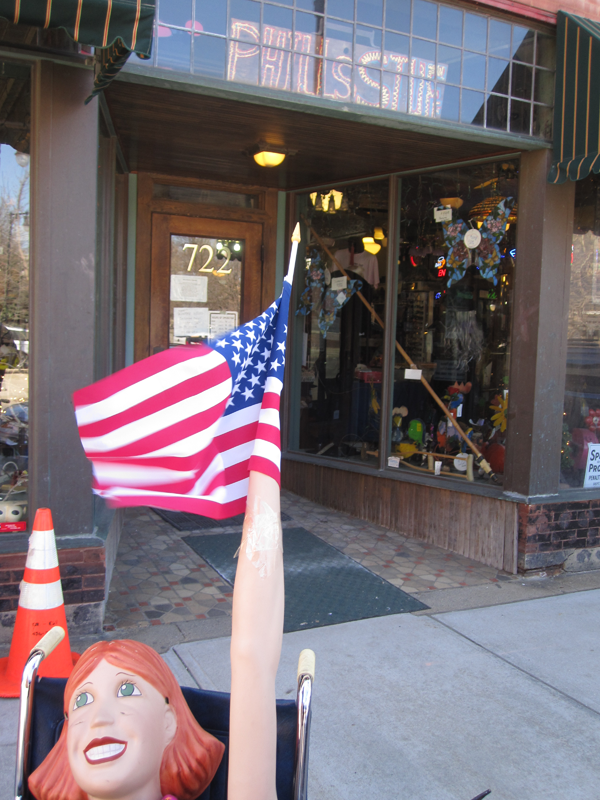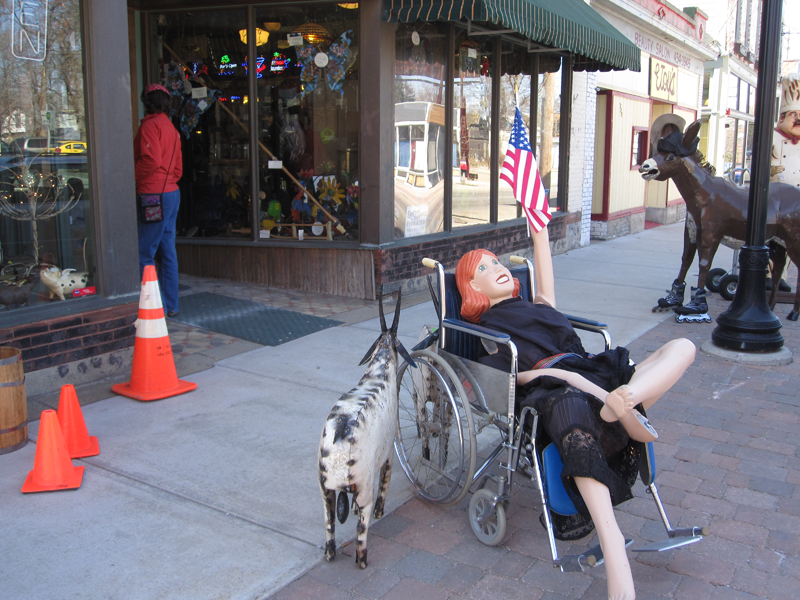 You'll know you've arrived at the right place when you are greeted by a many strange sculptures and mannequins at the entrance.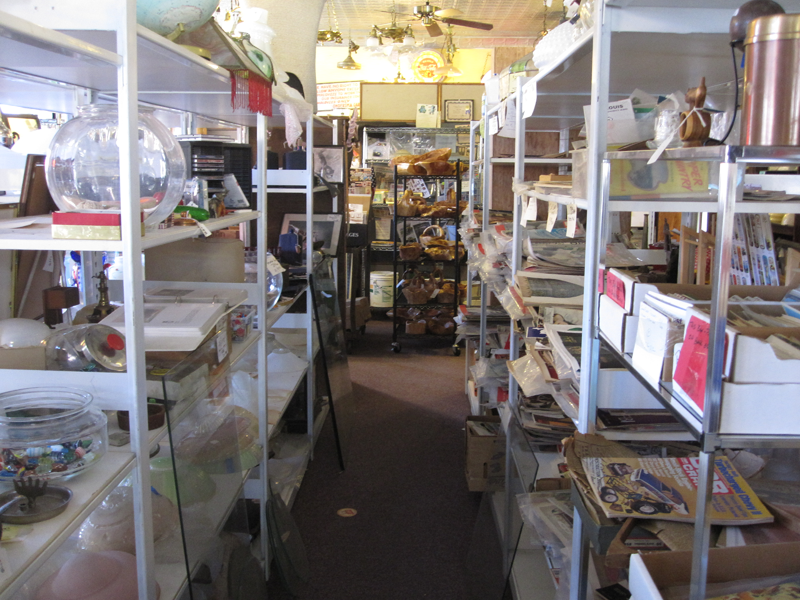 Phil's Stuff is a well known place by Grand Rapids locals. The top floor is popular with homeowners for finding interesting decorative nick-nacks like lamps, pinned butterflies, vintage signs, tiles, doorknobs, and all sorts of odd and ends.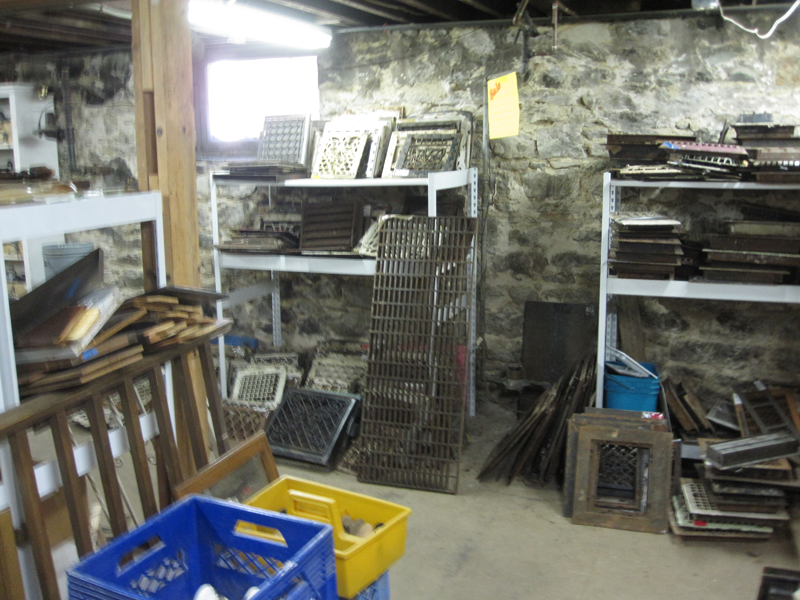 The basement is a great place is also great for artists, many of my friends and teachers at Kendall go here to find objects and parts for sculpture/installation pieces, things to paint on, and 3D illustration/collage. Phil has collected lots of strange metal pieces like sewage drains, frames, scrap metal, metal keyholes & skeleton keys, records, and so much more.
As for me, I like the strange accessories I find here. I got my
floral meatfork
from here and my latest find from the top of the post: the strange mod sunglasses that had dangles like earrings. I asked Phil about them, and he was telling me how
Ellen DeGeneres
apparently featured a similar design of earring sunglasses awhile back on her show.
Keep in mind Phil's Stuff is only open on Saturdays 10 am to 4 pm! He's a picky guy!
Next up I'll tackle the vintage stores on Division Street!