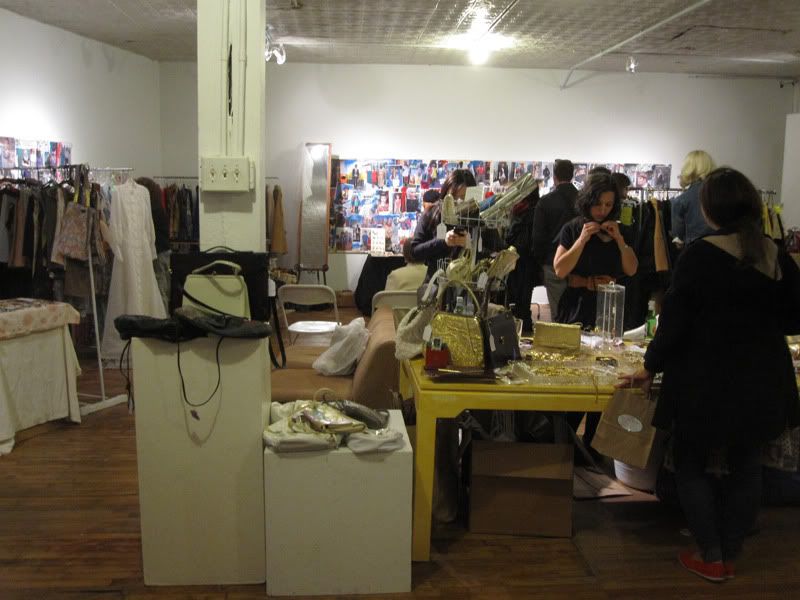 Last Saturday, I went with my friend and
ChiCityTrend's
blogger Luis to the monthly vendor vintage sale at
Vintage Heaven
in Wicker Park. To those of you unfamiliar with Wicker Park, this area is the best in Chicago for thrift and vintage. There's so many different kinds of shops and clothing there.
Vintage Heaven had an interesting selection for many different eras of dress. The shopping area was spread out between two rooms, and did have a dressing room in the back to try the clothing on if you were undecided on a piece.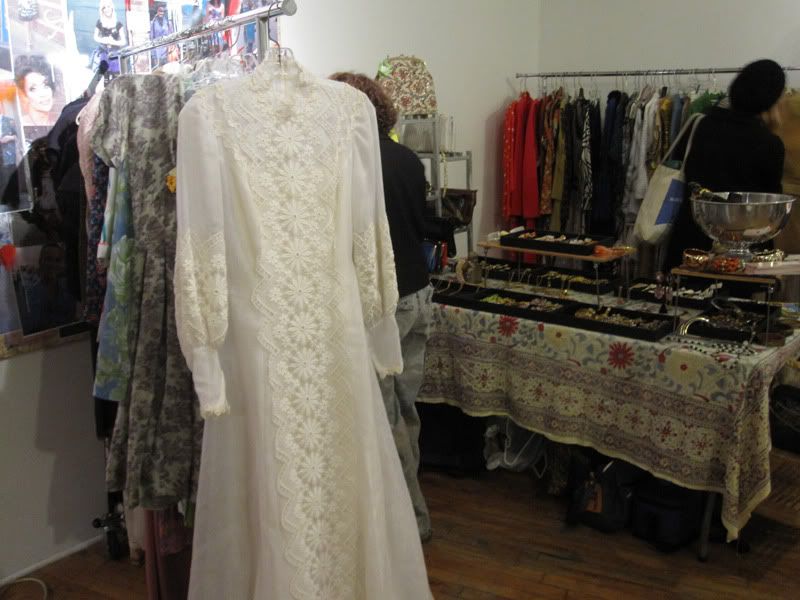 My most memorable vendors were Adrienne from
ShopNOV
with her beautiful selection of wild dresses, and Karyn from
Dethrow
who looked gorgeous in her retro Gunne Sax day dress. Karyn is also putting together a dolly kei fashion show this weekend.
I also met the lovely
ChicagoLooks
fashion blogger Isa, and caught
Dollparts'
Michelle on a smoke break.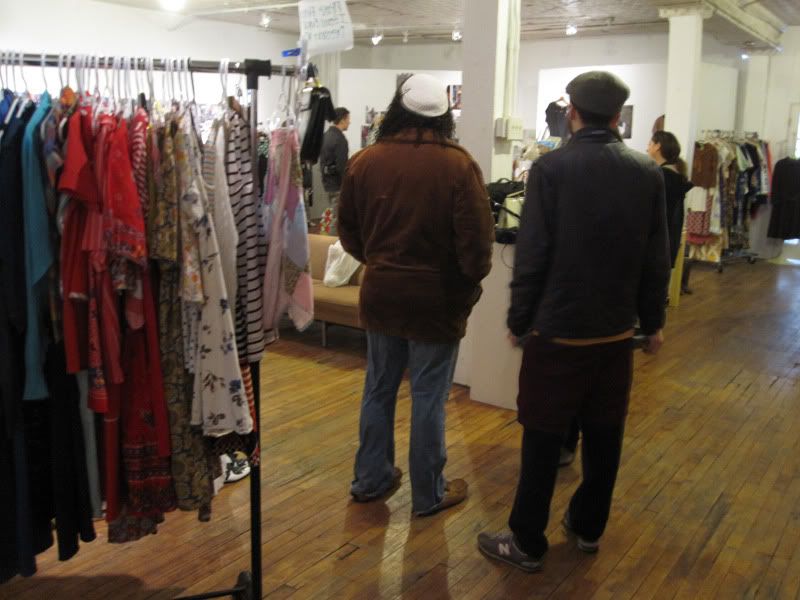 I highly recommend stopping by and visiting to anyone in the Chicago-land area who is looking for a unique and interesting addition to their wardrobe.