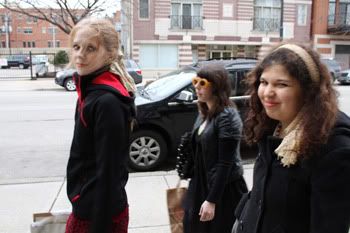 Here's the crew for the day. From lefthand to right: Me, Tori, Zoe, and plus my man behind the camera, Mike!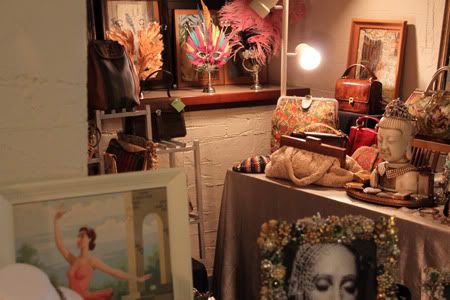 Modern Vintage Chicago
had a two floor indoor show last weekend bursting at the seams with designer vintage fashion, ethnic clothing, and beautiful antiques! Here's part one of my adventure on Saturday to the event!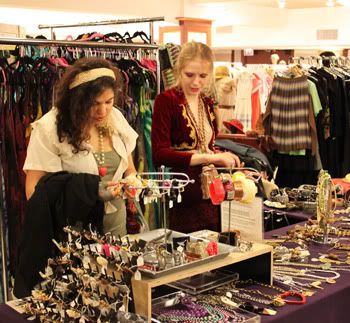 Showcasing higher end items that have been carefully selected for quality, this is a great opportunity to find the perfect show stopping piece. Be aware this is reflected in the price. The price for most clothing starts at $25 and goes up from there. Accessories, not much less than $10. Although I tended to notice most items tend to $40 or so. Since you're dealing with individual vendors its important to know how much cash you need to bring.
Me and Zoe checking out a jewelry stand on the bottom level, where we ran into to some familiar faces from Vintage Heaven! Nov Vintage and Dethrow Vintage.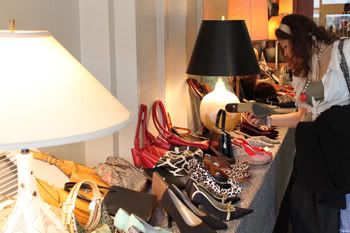 There was whole room filled with bargain priced designer shoes, bags, and coats that were tantalizing.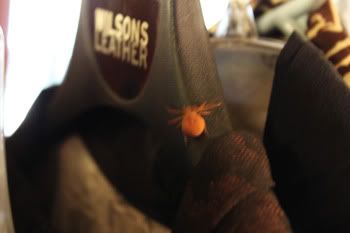 On one of the men's coats' hangers we found a cute spider. He liked the coat too!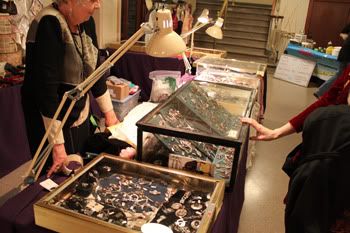 I met a lovely lady named Arlene who runs
The Way We Were
a stand that specialized in antique jewlery.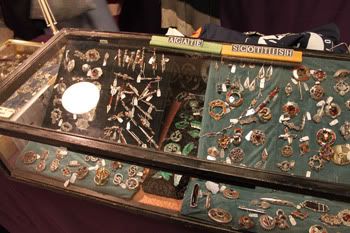 Her stand was filled with museum pieces! She had four glass cases of Victorian, Edwardian, Scottish, Italian, Agate, and many others as well. Some of my my favorites were the Victorian hand motif pins, bird foot brooch, Victorian Hair locket, and the Italian mirco mosiac bracelets. There were some tie pins of axes, swords, and arrows that were very appealing. Although honestly I loved everything I saw in her stand!
As I ventured on I was continually amazed by the bottom floor. As I ascended, the top floor took my breath away! This is where all the higher end vendors are, and the personalities of the shop owners really started to show. I'll talk more about the vendors here on the next post, because there are so many that I loved. However, there was one in particular that stood out and holds a place in my heart.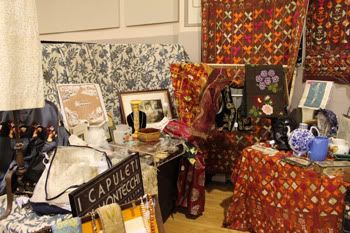 My absolute favorite vendor from the whole show is a regular to Modern Vintage, Vasso of <a href="http://www.etsy.com/shop/vintagevasso">Vasso Vintage</a>. When you first walk into the top floor, she was in the very back left corner.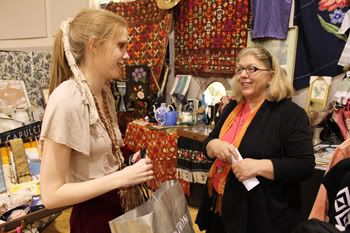 She is a kind Greek lady who sells ethnic pieces. Most her clothing was from old world Russia that has hand embroidery. It was a Dolly Kei girl's dream come true. She let me try on one of her boleros that matched my outfit. I loved it but it was way out of my current price range.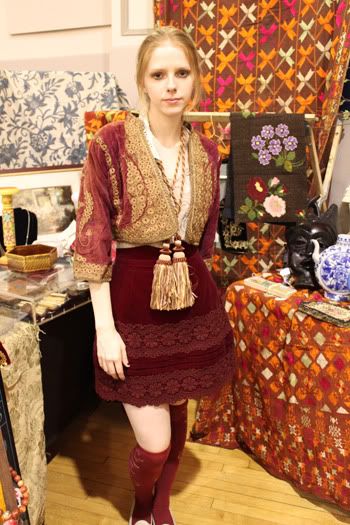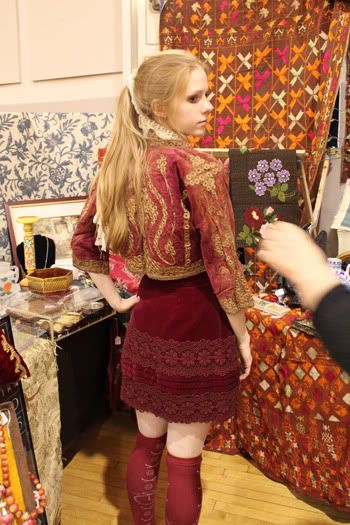 She had a Moda International dress that didn't break the bank that I picked up. Pictures to come of the gem I picked up, and my outfit for the day!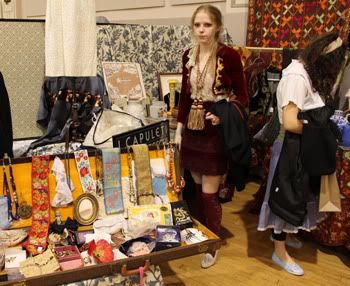 Look at my face! I'm in a daze! (And a bit sticker shocked from some of the antique pieces!) This was my favorite stand at the market, hands down. I can't wait to visit her again and see what else she brings in.

If you like Dolly Kei, you have to check the two vendors I mention in this post. In my opinion their stuff is the best in the show. If you do go visit them, be sure to say hi for me!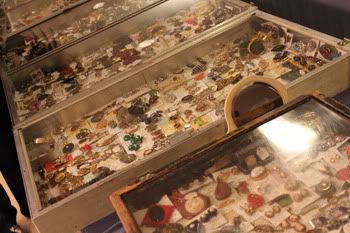 For anyone interested in vintage fashion, Modern Vintage Chicago is a must see. There's so many high quality periods and styles represented for both men and women, you're bound to find your new favorite piece here.
The next date for Modern Vintage is in October, but be sure to check out the
Randolph Street Market
during the summer, it's opening day is May 28th!