There are three main stores vintage in Eastown Grand Rapids that are all along Wealthy Street: Eastown Antiques, The Brass Owl, and Phil's Stuff. I took the number 6 bus Southbound on a beautiful Saturday afternoon to the Eastown, right by the popular hotdog restaurant Yesterdog, and then walked west down Wealthy St to visit the three stores. Today I'll talk about Eastown Antiques!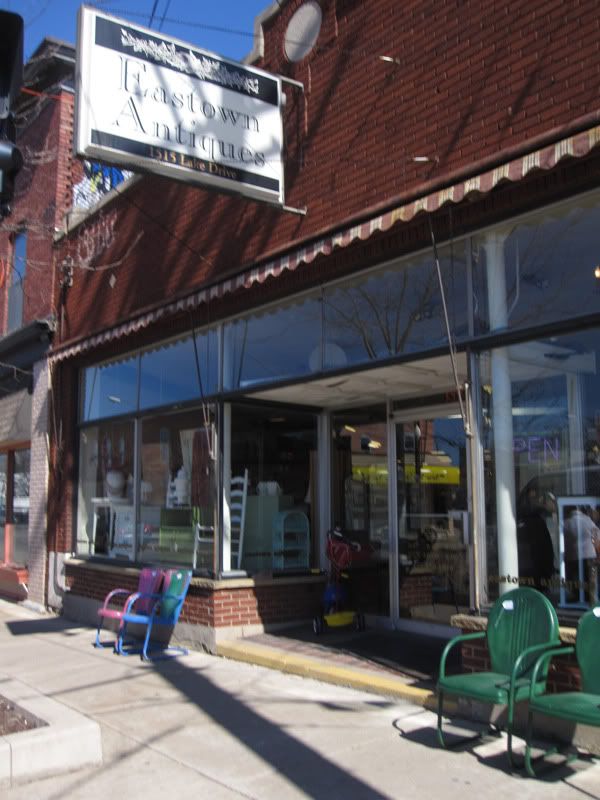 One of the bigger Antique stores, it is very well organized and has many different accessories, hats, tassels, and small nicknacks on the first floor.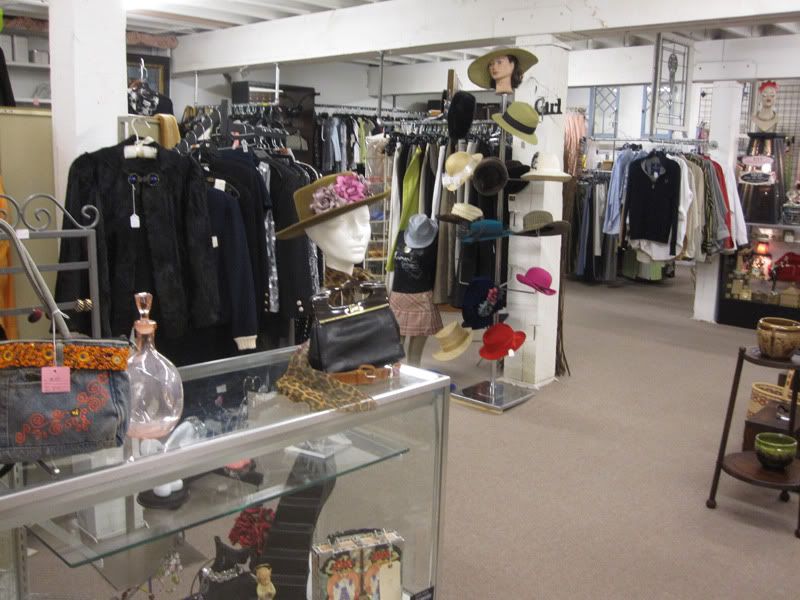 The bottom floor is entirely second hand clothing and furniture. I didn't find much for myself, but they do have nicer modern clothing. There wasn't too much vintage that was distinctly 80s and older, and their prices were in the medium range: $8-$20 per piece. They did have a wrack of vintage skinny ties that I picked a nice tie out of.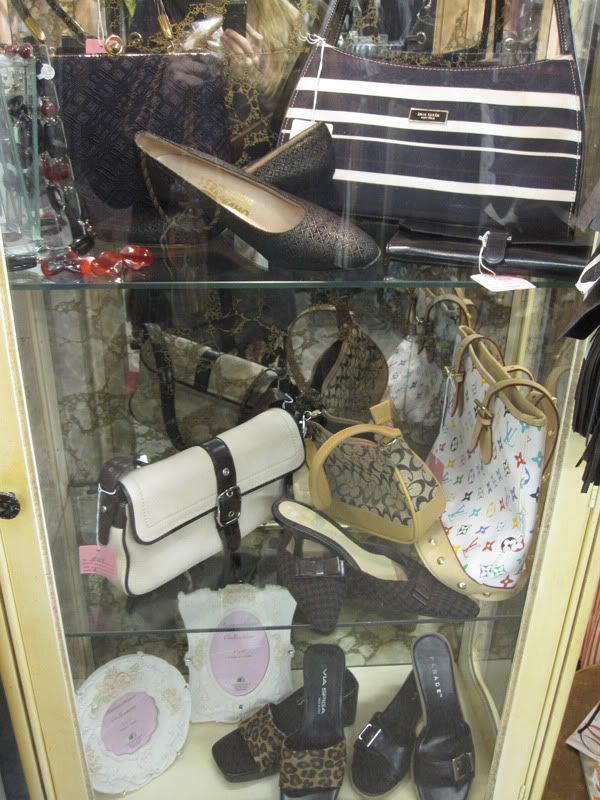 They also had a display of designer bags and shoes. I'm not a collector myself, but I'm sure someone out their is drooling over these finds.
The vendors working at the counter were very nice and made conversation with me about local antiques stores and directions. I would recommend this store in particular for people look for accessories, hats, ties, and menswear.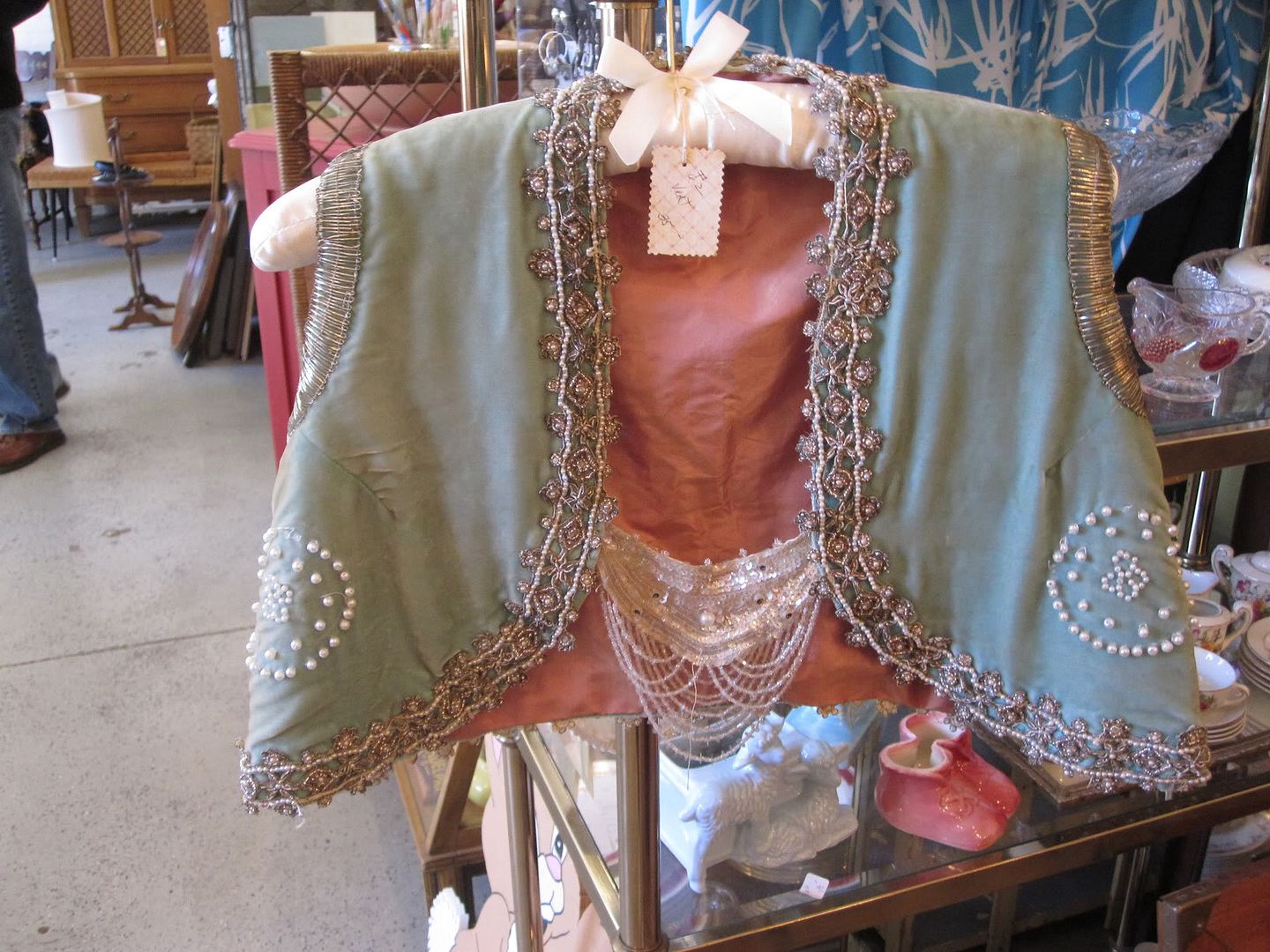 As a little bonus, look at this amazing vest! I love all the details and Rococo colors. Its more for an antique collection than wearable vintage. It would require special care, repair, and cleaning if worn, so I passed this one up. But the price was reasonable, I believe it was in the $20-30 range.