Zoe and I represented Dolly Kei at a convention in Chicago two weeks ago. I've been moving back to college and I've been waiting for the internet to get set up my new place.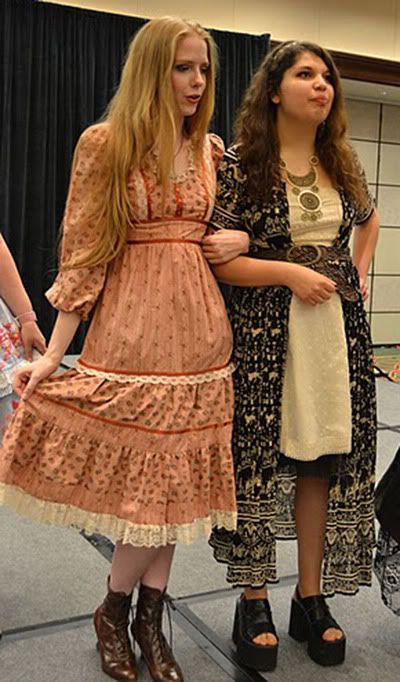 Here's us together. Outfit rundown and pics under the cut.
Lindsay:
Dress -- vintage 70s gunne sax
necklace -- vintage
earring -- vintage
shoes --shepler's
Zoe:
under dress -- urban outfitters
dress top layer -- vintage 80s ethnic revival dress
necklace, headband, & belt: F21
shoes: vintage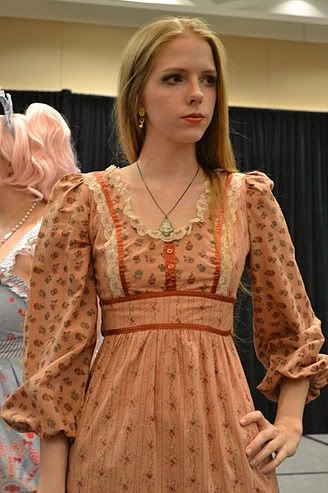 I've never really done modeling on a runway before, so I was nervous, but I met a lot of nice people. I would definitely do it again.
On our downtime Zoe and I went to some of the local antique & thrift stores in the O'hare area, and made some awesome finds at garage sales and the stores.